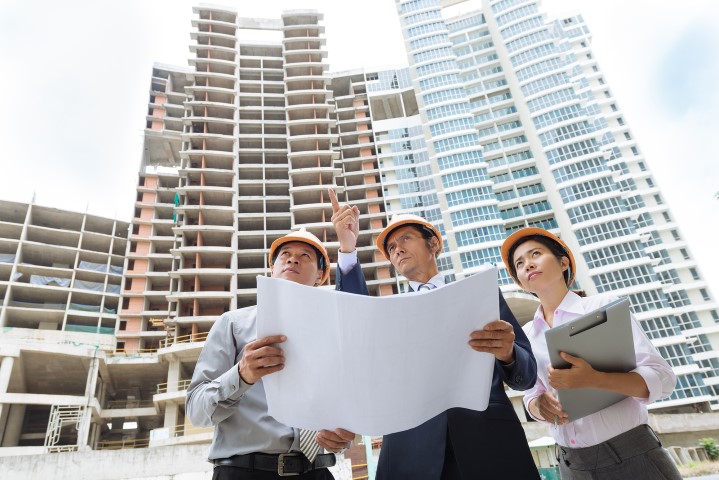 Owning your own piece of commercial real estate offers a plethora of benefits to your company. It can reduce overhead costs, allow you to get good tax write-offs, and can even appreciate in value as an asset. For many business owners, getting commercial real estate seems like an impossible dream. Luckily, it doesn't have to be thanks to our Commercial Real Estate Financing options.
How The Credit Express Can Help
Our resources and experience allow us to analyze your company, determine what form of financing would work best for you, and connect you with partners, networks, and loan programs that may be willing to work with you. Some of the more popular forms of funding we can assist you with include…
HUD lending
FHA loans
CMBS loans
SBA 7a and 504 loans
Mezzanine and Equity financing
Construction financing
The loans we offer can range from as little as $100,000 to as high as $10 million, and can vary greatly in payment terms and loan structure. No matter what kind of commercial real estate you're looking to buy, our talented staff can help you get the best possible funding and terms for your needs.
CMBS Loans For Income-Producing Real Estate
We can help provide owners of income-producing properties the money they need for their latest acquisitions. In fact, underwriting and closing CMBS Conduit loans is one of our specialties.
Here's what you should know about this unique form of real estate funding at The Credit Express.
Our loan proposals are no obligation. If you change your mind after seeing a proposal, that's no problem. You are free to walk away without any penalty.
We fund hotels, multi-families, retail, office, industrial, and self-storage facilities nationwide. If it is a form of commercial real estate, we can probably fund it. Older properties are acceptable, too.
Acquisitions and refinancing are both doable. Flexibility is the name of our game.
Loans are assumable, and some credit issues can still get you qualified. We allow both credit blemishes and sponsored credit for the right person.
Loan amounts can go up to $100 million in size. A minimum loan for a CMBS form is $2 million, which is still plenty of cash for your project.
25 and 30 year amortization loans are available. We allow you to take your time, if you need it.
75%/80% LTV rates for Mezzanine loan combos. This offer also comes with 5, 7, or 10 year fixed rates!
International Real Estate Loans Are Available
Ever wanted to buy a second corporate headquarters in Dubai? The Credit Express can make it happen, and can even help you get loan amounts in excess of $1 billion dollars. Though we are particularly strong in Europe and Russia, our offers can be done in just about any country in the world. We also offer the following services in the international real estate markets…
Debt restructuring
Mezzanine financing
Equity
Please also be sure to read our FAQ page concerning Commercial Real Estate Financing
Ready to get started?
Give us a call to (678) 983-4555, shoot us an email to info@thecreditexpress.org, or come over and visit us for coffee.