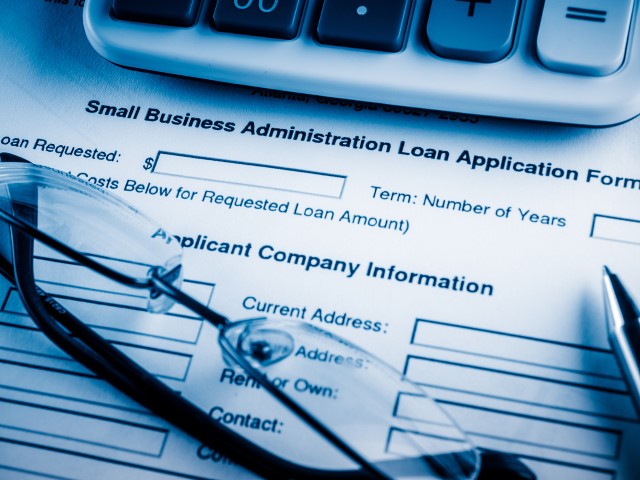 The Small Business Administration (SBA) is a federal government organization that is devoted to helping small businesses establish themselves and succeed. Their loan program is one of the most common ways that new companies receive funding, and they do so by guaranteeing those loans to banks. Though it can still be somewhat difficult to qualify for SBA loans, The Credit Express can still help you out.
How It Works
You will need to figure out which SBA loan program you want to qualify for, and then The Credit Express will walk you through the steps to determine whether or not you can qualify for a loan. We then put together an application that provides SBA lenders with all the information that they need, as well as extra information that makes them feel safe about lending to you.
There are three main kinds of SBA loans we help connect clients with.
Microloans – These loans are the smallest form of business loans you can get, and usually range from $1,000 to $15,000. The interest on these ranges from 8 to 13 percent, and payment terms for these SBA loans max out at 6 years. This form of loan has no fees.
504 Loans – These SBA loans are known as major success starters for both businesses and the community at large. 504 loans are for real estate and equipment only. The maximum loan amount, also known as an SBA debenture, is $5 million. Fees can run up to 3% of the debenture amount, and interest rates can be slightly higher. You will have to create at least one job that earns $65,000 through the 504 loan. You can use 504 loans to refinance your business, too.
7(a) Loans – These loans are the most popular form of SBA loan available. Rates are very low, and you have a lot of freedom with what you can use this form of SBA loan for. Payment terms can be up to 25 years for real estate, and there may be a guarantee fee associated with them.
Why You'll Love It
SBA loans have been a major force in bringing companies to the next level, and also improving a small business's ability to get funding that they need to begin working. Though there is a lot of paperwork involved, and though there is a lot of competition for these loans, the truth is that they offer great payment terms, low rates, and low down payments.
Get An SBA Loan Today
Today's SBA loan market is tighter than ever before, which means that you will probably need professional help and advice in order to get the loan you qualify for.
Please also be sure to read our FAQ page concerning Small Business Administration "SBA" Loans for additional information.
Ready to get started?
Give us a call to (678) 983-4555, shoot us an email to info@thecreditexpress.org, or come over and visit us for coffee.