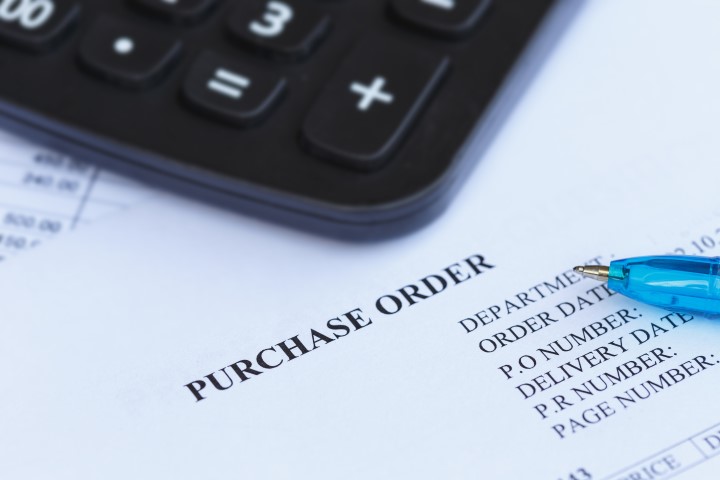 Are you a wholesaler struggling to meet your customers' needs due to a lack of funding? If your company is having difficulty reaching that next level of expansion because you can't afford enough purchase orders to meet the needs, The Credit Express has the solution. Our Purchase Order Financing option allows you to get the money you need without having to deal with the constant headache of bank loan applications.
How It Works
Purchase Order Financing is very similar to Invoice Advances, except for one major difference. Unlike Invoice Advances, which require you to furnish an invoice before you can get funding, Purchase Order Financing allows you to get the money before you even create an invoice. As long as you have a qualified Purchase Order, we can finance 100% of your purchase order needs.
Why You'll Love It
If you're a wholesaler, you already know how difficult managing cash flow can be. Purchase Order Financing smoothes out the wrinkles in your cash flow, and also offers you the following perks.
We say yes, even when banks rejected you. We don't use things like credit scores to determine whether or not you get funding. What we look for is the purchase order, and the company or organization that is ordering from you.
You get 100% financing, even on your largest projects. Those huge orders won't be a problem for your company anymore. We offer financing ranging from $500,000 to $25 million!
You get the freedom to grow your business without dealing with a ceiling. You no longer will be limited by how much funding you have on hand.
Newbies and startups can still get funding. It doesn't matter how long you've been in business. What matters is who is ordering from you, and how much.
It's fast approval, and you get money within weeks. We understand the urgency that purchase orders can have. We work hard to make sure you meet the deadlines as soon as possible.
You can make your wholesaling business take flight.
Please also be sure to read our FAQ page concerning Purchase Order Financing for additional information.
Ready to get started?
Give us a call to (678) 983-4555, shoot us an email to info@thecreditexpress.org, or come over and visit us for coffee.