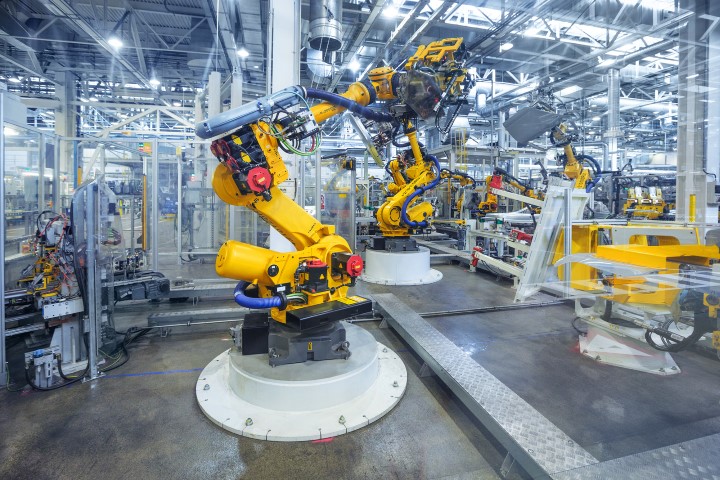 If your company needs business equipment, getting that equipment financed is often the wisest thing to do. By getting a specialized loan that is focused on equipment purchases, you can free up more money for other purposes.
How It Works
Equipment Financing is actually really similar to getting a car loan, except for the fact that it's for your company's equipment. Equipment loans are offered at fixed rates, often depending on collateral, down payments, and credit. Much like a typical car loan, Equipment Financing loans will also have similar set terms.
Why You'll Love It
Using Equipment Financing is a wise choice for people who are tired of leasing their machinery. Here's why most business owners like the idea of using financing for their equipment purchases.
Interest rates are fixed, and are typically similar to the interest rates found on car loans. When you get Equipment Financing loans, you can rest easily knowing that your interest rates or your loan term length won't suddenly increase. Assuming you have good credit, a fixed rate of 8% to 10% is reasonably common.
It's a familiar, easy to understand method of financing. Since you've probably already dealt with a car loan, you already have a decent understanding of how Equipment Financing works. This means that you won't likely need to have much about the loans explained, which in turn saves you time.
It's faster and easier than getting a bank loan. No one wants to deal with all that paperwork, anyway. Our application is quick and easy.
We welcome private party financing. The Credit Express is all about giving you as much flexibility as you need. So, we'll work with you.
Bad credit is okay. You might not get the best terms, but we can still offer you approval.
You can use it to buy used equipment, too. Most other companies will insist on having financing solely for brand new equipment sales. We also allow Equipment Financing for refinancing, progress payments, and payoffs.
Our loans are Section 179-friendly!
Getting Equipment Financing can also help improve your business credit. Business credit and personal credit can both be boosted by taking out loans, then paying them off responsibly.
Interest on these loans can be tax deductible. You'll thank us April 15th.
Loans can be for up to $250,000. That's capable of buying quite a lot of equipment!
Equipment Financing can give you the cash you need in order to the equipment that you need. Equipment can make or break a company's ability to make ends meet. In certain cases, bad equipment or outdated equipment can even pose a health risk to workers. By getting the funding you need for the equipment you need, you're doing everyone in your company a favor.
The Credit Express Can Help You Get Equipment Financing
Equipment isn't a "want" for most businesses; it's a need.
Please also be sure to read our FAQ page concerning Equipment Financing for additional information.
Ready to get started?
Give us a call to (678) 983-4555, shoot us an email to info@thecreditexpress.org, or come over and visit us for coffee.